I can sell this setup several ways. Its set up for 8 rib right now and will include everything needed to bolt on and go (crank pulley, alt pulley, truck water pump with 8 rib pulley, a/c pulley and PS pulley.
Blower currently has a 3.75" pulley on it (made 11-12lbs and 550rwhp on my mach) I have an 8 rib 3.85" and the stock 6 rib 4". Blower is in great shape and only about 800 miles on the oil ( less than 8k total on blower) Charge piping is powdercoated wrinkle black.
I can sell this as a turn key setup for someone that cant get to a dyno right away. I will include the ECU, an SCT Xcal 3 with the tune for the blower, 60lb Siemens injectors, BA 5000 MAF. Also includes -12an coolant line setup, belt
I bought this kit 2 years ago used and has been flawless for me. The kid I got it from wrecked the car and the intercooler is dinged a bit (see pic) it did not effect it at all for me. My full weight Mach trapped 130mph+ with the way this sits.
For everything with 8 rib setup ill take $3800.
For just blower kit with 6 rib ill take $3000
Can work with buyer on needs if not wanting everything.
[IMG]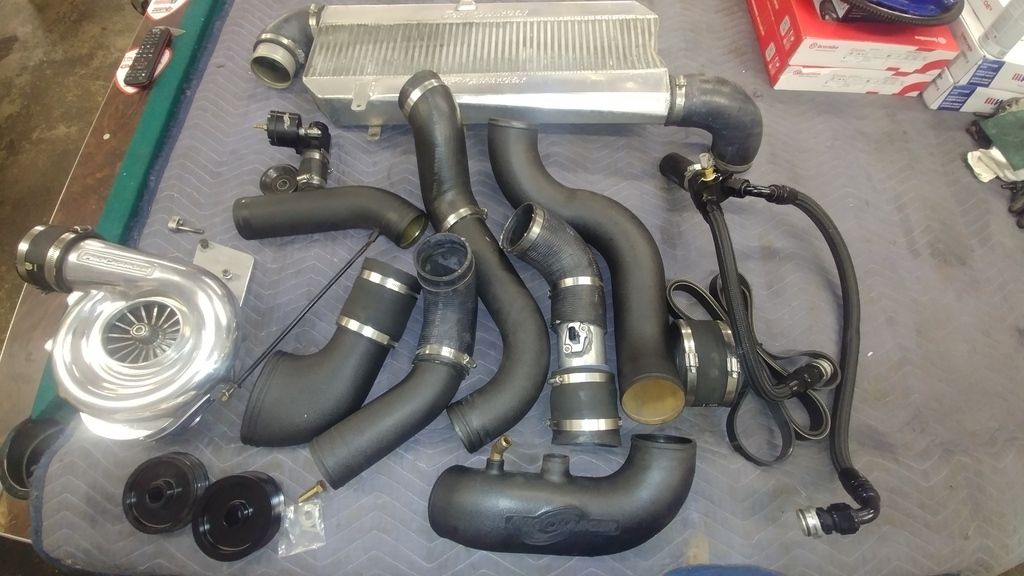 [/IMG]
[IMG]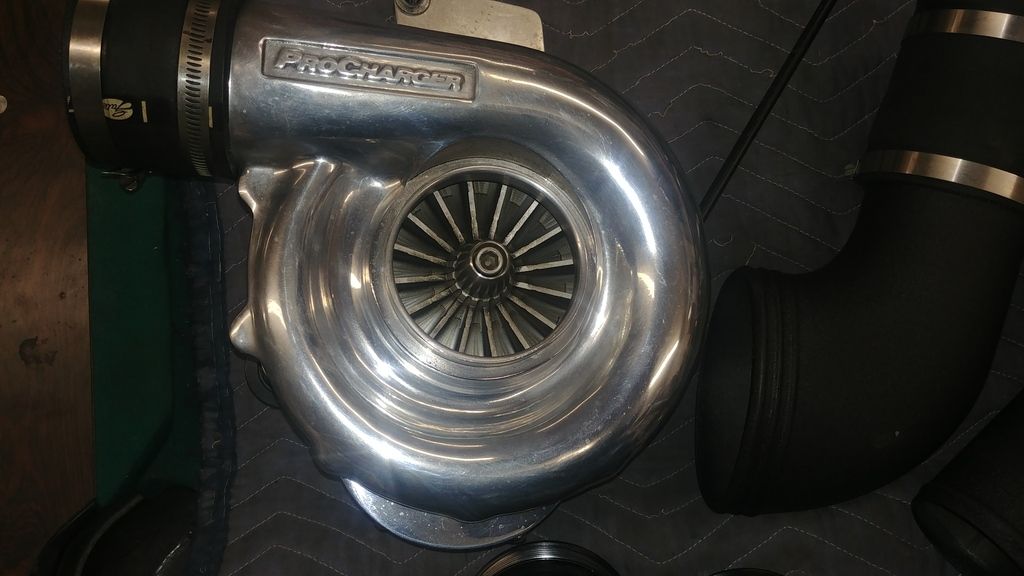 [/IMG]
[IMG]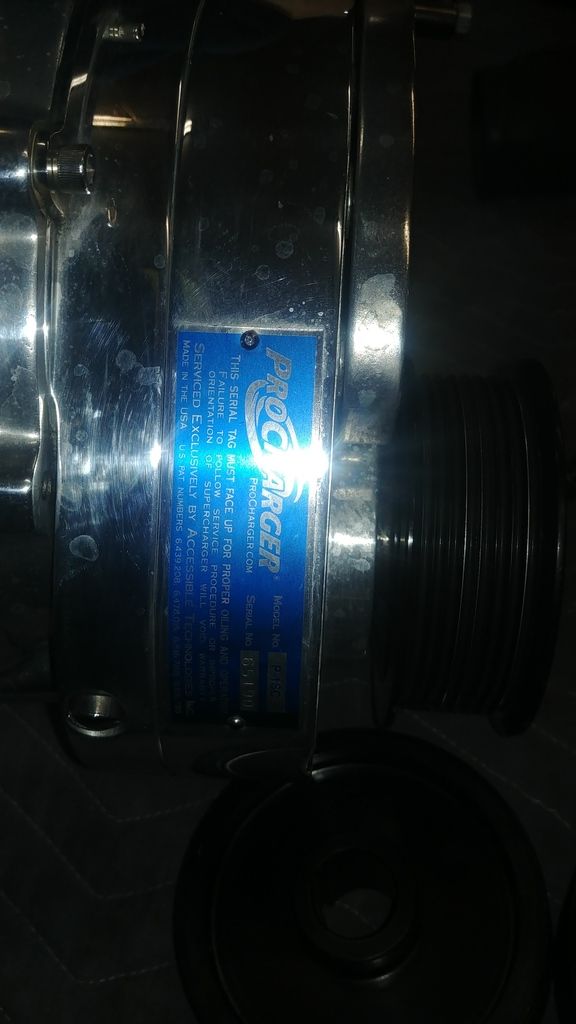 [/IMG][IMG][IMG][IMG]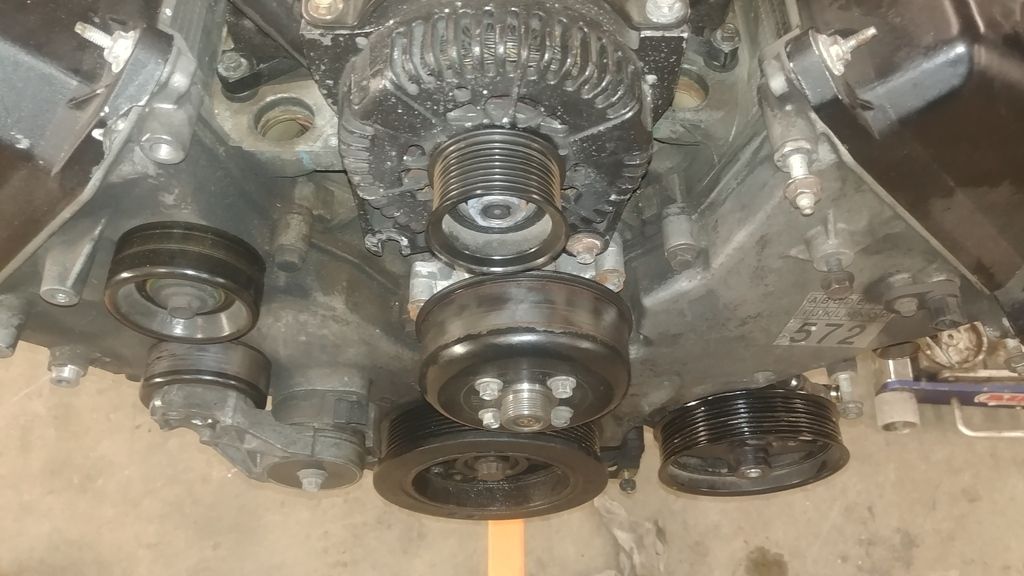 [/IMG][URL=http://s1223.photobucket.com/user/gonemad347/media/1220181844a.jpg.html][IMG]http://i1223.photobucket.com/albums/dd502/gonemad347/